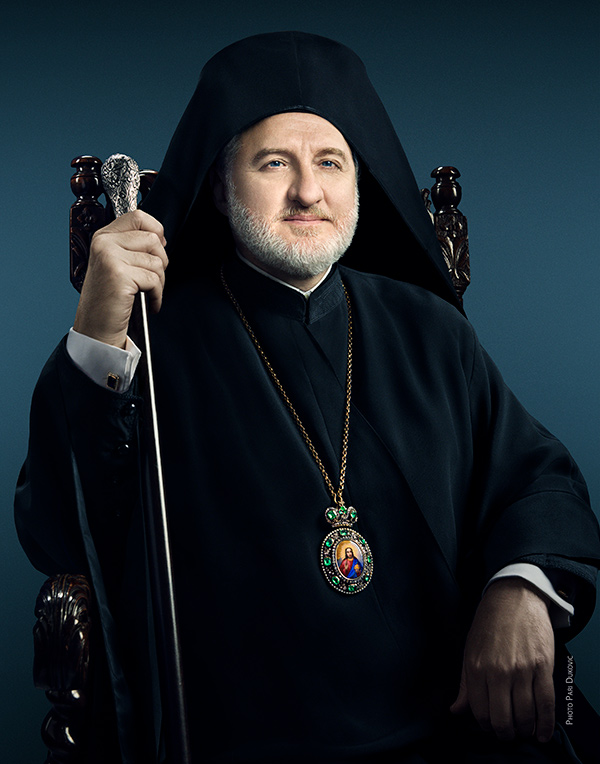 My beloved,
Every year on the third Sunday of June, we celebrate Father's Day. We honor our fathers who - together with our mothers - have given us life, raised us, provided for us, and made us into the people we are today.
We also have, on Father's Day, the distinct opportunity to remember and celebrate all of the clergymen we love and cherish. These Reverend Fathers of our Archdiocese are a part of our lives and our families, and are always with us in both joyous and difficult times.
On this Father's Day, I ask that each family contribute $100 to the Pension Plan for the dedicated clergymen of our Archdiocese. My ultimate hope is that this tradition will continue in the years to come.
I know that this will be a sacrifice for many, but it is a venerable offering for a most worthy cause, safeguarding the long-term well being of our clergy and their families. My dear friends, you know as well as I do that your parish priest is always there for you. This year, be there for him too, and for every man of faith who has dedicated their lives to our Lord's work.
With gratitude and appreciation in Christ Jesus,


†ELPIDOPHOROS
Archbishop of America
Other Ways to Donate
Donations can also be made by mailing a check to:
Greek Orthodox Archdiocese of America
8 East 79th Street
New York, NY 10075
Make Checks Payable to: "Greek Orthodox Archdiocese of America"
Memo: "Father's Day Pension Appeal"
Parish Resources
Download and use one of the following Bulletin Inserts in your Sunday Bulletin or Newsletter:
Option A | Option B | Option C | All 3 Options
Questions?
For questions about this fundraiser, please contact the Archbishop's Office:
Phone: (212) 570-3511
Email: [email protected]